Ministries and Missions We Support
Click on any of the images below to check the many ministries and missions we support with our time and/or finances.
Community Emergency Assistance Program

CEAP is a community-based charity that has partnered with other resources to assist people in need in the Twin Cities area for 40 years. Each year we participate in several campaigns to provided food to others in our community.

---
China Outreach Mission, Tom & Kathy Lindstrom

COM is a group of Americans & Chinese who serve students, scholars and their families from China at the University of Minnesota. They are a Christian group that we work with to share Christ's love.


---
Beacon aka Families Moving Forward

Beacon began as one congregation, Plymouth Church in Minneapolis, whose members and clergy mobilized to renovate and refurbish Lydia Apartments, now home to 40 formerly homeless individuals who have a community of support and a safe, warm and comfortable homes.

Today we are more than 50 congregations strong, providing shelter for families every night of th year, and more than 400 apartment homes where 735 low-income people have found safety and stability they lacked.

We have 160 more apartments in development now. With your support we will reach our goal of 1,000 homes by 2020.


---
Guyanese Outreach, Ruth Singh

GO operates two different community outreach programs. Immediate relief from poverty and systematic elimination of the underlining causes of poverty.

GO believes that if a man is hungry he should be fed but also, that if you teach a man to fish, you feed him for a lifetime. Ruth and her sons knew they were not only going to bring the Gospel, but also to teach the people how to "fish".

Starting in 1994 and every year thereafter, GO has sent humanitarian aid to Guyana. Individual distributions have consisted of clothing, toys, schoolbooks and supplies. Community aid has consisted of medical examining tables, electric beds, dental chairs, wheel chairs, EKG machines, infant warmers and an infant incubator. GO has also sent educational aid such as computers, printers, books, typewriters, sewing machines and sewing materials. GO also partnered with the St. Paul Rotary to provide a portable water supply to the upper bluff of Orealla.

Since 1998 GO has sent several teams to Guyana to evangelize, teach computer skills, sewing skills, distribute humanitarian aid and share the love of Jesus with the people of Guyana.


---
Hope Lutheran School, in Antananarivo, Madagascar


is a free, Lutheran private school for hundreds of homeless children in Madagascar...they receive food, clothing, and education so they can be accepted into the public school system.


---
International Student Fellowship, Howard & Marie Hanson
is an organization in the Twin cities of Minneapolis-St. Paul that is reaching out to Internationals from many different countries and cultures. We are consistent in our mission and purpose to proclaim the joyful Good News of Jesus Christ to Internationals. God gave the founder, Mother Greguson, a vision and through her obedience and the Grace of God the ministry to Internationals began many years ago and continues to this day. With our Pastor on staff, Dr. James N. Mutahi from Kenya, our schedule is filled with church, fellowship, bible studies, home and hospital visits, discipleship and ministry.

---
North India Community Outreach


NICO's vision is to reach the unreached in North India through a variety of methods. First of all, they want to see a committed team of native workers reaching their own people groups with the Gospel. Presently NICO is supporting 30 native church planters/evangelists who have started 14 active fellowships in North India. Second, they conduct regular leadership training conferences to challenge and equip church planters and evangelists in the field. And third, NICO started a children's home in 2003 to reach out to abandoned and needy children. Through all these methods, NICO hopes to establish a strong witness for the Lord Jesus in various dark pockets of North India.


---
Operation Christmas Child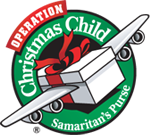 Since 1993, more than 100 million boys and girls in over 130 countries have experienced God's love through the power of simple shoebox gifts from Operation Christmas Child. Samaritan's Purse works with local churches and ministry partners to deliver the gifts and share the life-changing Good News of Jesus Christ.

---
South America Mission, Greg Dahl

A Vision for South America: Multiplied dynamic churches across South America transforming communities by embodying the Kingdom of God.

---
Union Gospel Mission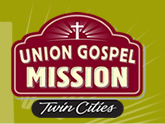 Union Gospel Mission helps people in trouble look beyond the surface facts of their lives. They might be homeless and jobless, in the grips of an addiction to alcohol or other drugs, or carrying the physical and emotional scars of domestic abuse. These facts, while powerful influences which must be dealt with, do not comprise the whole truth. Our approach is to ignite their imaginations, allowing them to see all the possibilities for health, wholeness, and spiritual vitality.

In addition, we provide comprehensive support services and education programs focused on techniques and habits for promoting long-term success. Our investment in each person is a precursor of his or her own investment in a more vibrant future. Our goal is to encourage people to value themselves as God values them, to see the value they have to offer the world, and to seek out a bright future as a fully contributing member of our community. As a faith-based organization, Union Gospel Mission is uniquely equipped to help change lives.

---
Wycliffe Bible Translators, Chuck & Cheryl Liesch

Today about 209 million people do not have any Scripture in their language. Wycliffe's vision is to see the Bible accessible to all people in the language they understand best. To make this vision a reality, Wycliffe also focuses on community development, literacy development and church partnerships.

---
Youth With A Mission, Todd & Vickie Hedgepath

YWAM's many ministries fit into three main categories: evangelism, training, and mercy ministry. Through these ministries, we desire to see God's transformation in every sphere of society.

---