Jessica Kuhn, Business manager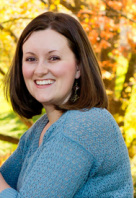 Jessica Kuhn

Years at DC: My husband and I have been members at Discover Church since 2007 when we moved to the Twin Cities. I joined the staff in September of 2011 as the Director of Hospitality. In April, 2016 I was asked to take on a new role as Business Manager.

About me: I have been married to my best friend, Andy Kuhn, since 2005 (we are college sweethearts) and we have two children; Cecilia and Wesley. They keep us on our toes and provide countless hours of entertainment and joy to our lives. In my down time, I love to read (fiction and non-fiction) and usually have at least 4 different books I am working through at any given time. I have recently been spending a lot of time reading anything written by Jen Hatmaker. Classic hymns are my go to favorite musically; there is always a hymn that corresponds to my feelings and what is going on in my life, both good and bad. I can also be found listening to opera, show tunes, contemporary christian and more, it just depends on my mood and what I am doing. Pastor Carl says I have eclectic tastes in music, I would have to agree. I also really enjoy binge watching entire shows on Netflix. I have a passion for photography and can often be found with my Nikon in hand.

Favorite verse & why: Psalm 46:10 He says, "Be still, and know that I am God; I will be exalted among the nations, I will be exalted in the earth." I have a tendency (as do many of us) to get so busy with all the things that I need to do, that I forget to sit and be still with Jesus. I have a very Martha personality, always worried about the next task and taking care of everyone else. This verse reminds me that I need to regularly take time to rest in God or life feels like it is on the spin cycle.

Vision for DC: To be a place where people learn how to build their foundations on Christ and are equipped to support the local community and the greater community. In other words, a place where families and marriages are supported and ministered to, so that they can go forth and share the love of Christ to the rest of the world.

Spiritual Gifts: My three primary gifts are Administration, Helps and Discernment. I also score highly in Wisdom and Hospitality.


---