Funerals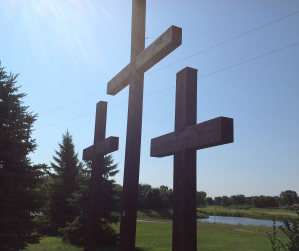 It is our desire at Discover Church to support you during this time of loss and grief. Pastors and support staff are available to assist you with prayer and counseling:
during the dying process of a loved one,
during the planning stages of the funeral or memorial service,
through your grief and adjustment to life without your loved one.
Our staff will also work in cooperation with the funeral home of your choice to make all burial or cremation arrangements. Funeral services are multifaceted. They can be a time of healing as well as a time to grieve. Equally important is celebrating the life of the deceased and honoring their memory. The celebration continues as we reflect on the new life that God's children have in the presence of Jesus through his death and resurrection.
Contacting Us
If a death occurs or there is a pending death, please call Discover Church to inform us. You may contact the church during business hours, 9am–3pm, Monday through Thursday or 9am to Noon on Friday, at 763-561-5877. If the death occurs outside of office hours, a member of the pastoral staff can be contacted 24 hours a day, 7 days a week at 763-561-5877 press 9. When prompted, leave a message with your name, 10-digit telephone and any details. Your call will be returned promptly.
---