Christy Grigor, Director of Children's Ministry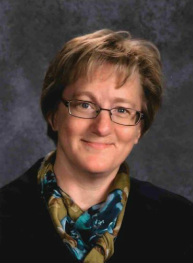 Christy Grigor

Years at DC: I came on staff as the Director of Children and Family Ministries in September of 2013. I LOVE this church family and have never served a better body of followers of Christ.

About me: I have to be honest, my passions make me look super religious, but I "cannot tell a lie!" My passions are prayer, loving people, serving people, teaching children about our Faith, seeing His Kingdom come, and His will be done. My hobbies are studying the Bible, playing my guitar, spending time with people God blesses me with.

Favorite verse & why: Genesis 1:1 In the beginning God created the heavens and the earth. This is my current favorite because it reminds me of the ability of God.

Vision for DC: My vision for Discover Church is to follow God's leading! If we truly follow Him, we are doing exactly what is needed in His plans. I love to see our church family interact as family.

Spiritual Gifts: I am not sure what my spiritual gift is but I know I have always had a compassionate heart.


---