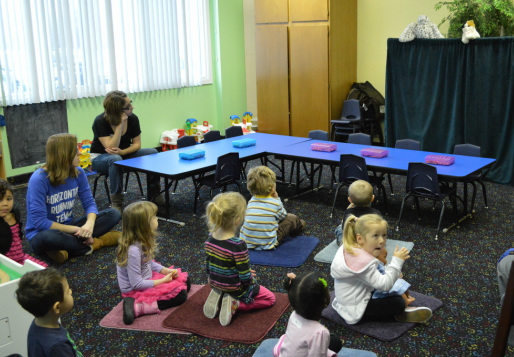 3 Year Olds
This class has been taught for many years by a very qualified teacher who loves 3 year olds!

Children in this class have to be toilet trained.

Your child will be checked in upon your arrival with a call number that is used to contact you during the service, and that also serves as a safety assurance that you are the parent who check in your child.

Each week a lesson, song, puppet skit, and craft activity are planned. Children are given ample time to play with the fantastic array of high quality toys in the room.

If you are visiting for the first time you are welcome to spend any amount of time needed to help your child feel safe. For some children this can be a short 5 minute stay, for others it may be the entire service. Every child is different, and we welcome "what ever it takes" to make your child feel safe in our classroom.